Useful Links
The following websites may prove helpful in the period after someone dies.
Online Memorial Service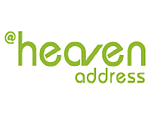 HeavenAddress is the respectful online memorial community that honours and celebrates the lives of loved ones. In today's modern world, families are often spread all over the world, but with HeavenAddress, a memorial is available 24 hours a day, 7 days a week, wherever you are in the world.
Online memorials can be very healing to those who are missing a loved one. You can access them easily to express whatever is in your heart, to share and offer words of comfort to others, and to reflect on music, video moments and memories that remind you of someone truly special to you.
An online memorial from HeavenAddress provides a permanent online space where lives can be celebrated, interests commemorated, and families and communities can support each other through grief.
Visit the HeavenAddress website now for more information.